by: Harvey "the Rabbit" Lapp 1/2008

VegasEuchre player rankings

This page was last updated: March 20, 2016
J.D. Thomas Sr.   1-3-1  10

J.D. Thomas Jr.   8-2-1  29

Cheryl Zimmerman  0-0-1  1


Cathy McDonald   2-0-0  6


Shortly after Tommy and I began the Euchre tournaments at Moon Doggies, we decided to make the games more interesting by ranking the players who finished in 1st, 2nd or 3rd place by giving them 1, 2 or 3 points and keep track of them here on this web site. We ranked every player who ever finished in the top 3 of any of our round-robin tournaments, and the results from the first two years (2006 and 2007) are listed here on what was originally our "Lifetime" totals.

J.D. Thomas Sr.


I believe the Thomas family began showing up at the second or third tournament. At least, J.D. Jr. and then his dad, J.D. Sr, eventually Dustin. All I know for sure is that they could play some serious cards, and you can see it on the rankings to the left.

J.D. Sr. was a Life-Master Bridge player, a navy veteran, a retired police officer, and a
heavy-duty
Euchre player. Due to health problems, he couldn't consistantly participate in all of the tourneys, but he showed up BIG when he could make it. I don't think he even played more than one tourney in 2007 and still finished 5th overall statistically (4th in '06).

Unfortunately, John Thomas Sr. passed away  January 18, 2008. He'll be sadly missed by all.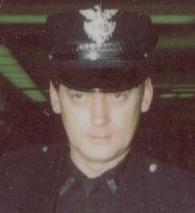 Matthew Thomas


When we moved over to Money Plays and eventually to Grillo's (which were both licensed "restaurants"), J.D. Jr. asked if he could bring his 11 year old son Matt to play in our tournaments. After clearing it with the owners of our respected venues, Matt was allowed to play.

The youth immediately went on a scoring frenzy, finishing 1st and 2nd in his first two tourneys. Matthew consistently showed up in the money, right up until Grillo's closed. When our new venue became MVP's, Matt was no longer allowed to play due to MVP's "bar status" (this may be fortunate for those who are winning the tourneys of  today). Matthew finished in 6th place overall (after missing 10 months!).

I have a feeling that we'll be seeing a lot more of him around 2017...(?)....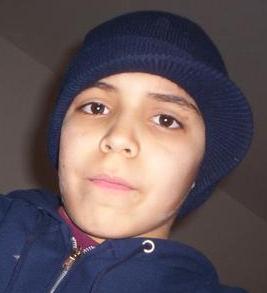 J.D. Thomas Jr.


Not to take a thing away from our other all-time top ranked players after two seasons; Tommy D., Mike Campos or Bob Cuffia (who easily walked away with the 2007 title), I'd have to say, from an unbiased opinion, J.D. Thomas Jr.'s 2006 Fall Session was the most impressive Euchre win-streak that I have ever witnessed.

J.D. Jr., garbed in full western atire, was coming in first place in every tourney for consecutive months, only occasionally missing
with a second or third place finish. He was even on the winning team in our Saturday Partners game during this huge streak. And I'm not hatin' at all! I think it is absolutely remarkable to be able to steadily win our Euchre tournament in any sort of consistent fashion. Besides being a good player, you have to be in the right place at the right time and
J.D. was definitely "THE MAN" in 2006
.